The Para-PM
A new solution
to clean outdoor air
DEPOLLUTION
An innovative, patented and scientifically validated solution for outdoor air pollution control. Highly efficient, it eliminates up to 99% of particulate matter PM10 and PM2.5.
A Para-PM module sucks in, treats and releases 36,000 m3 of clean air per hour, the equivalent volume of 15 Olympic-sized swimming pools.
ENTIRELY MODULAR
The Para-PM can be adapted to any space and installed at the desired height for optimal efficiency.
The Para-PM is the ideal solution to clean up all types of public sites exposed to air pollution:
City centers
Subways
Construction sites
Tunnels
Highway tolls
Schools and nurseries
Hospitals and nursing homes
Sports facilities
Urban squares
…
AUTONOMOUS
Self-sufficient system in electricity thanks to 5m2 of photovoltaic panels.
REDUCED MAINTENANCE
Self-cleaning filter thanks to a photocatalytic glaze.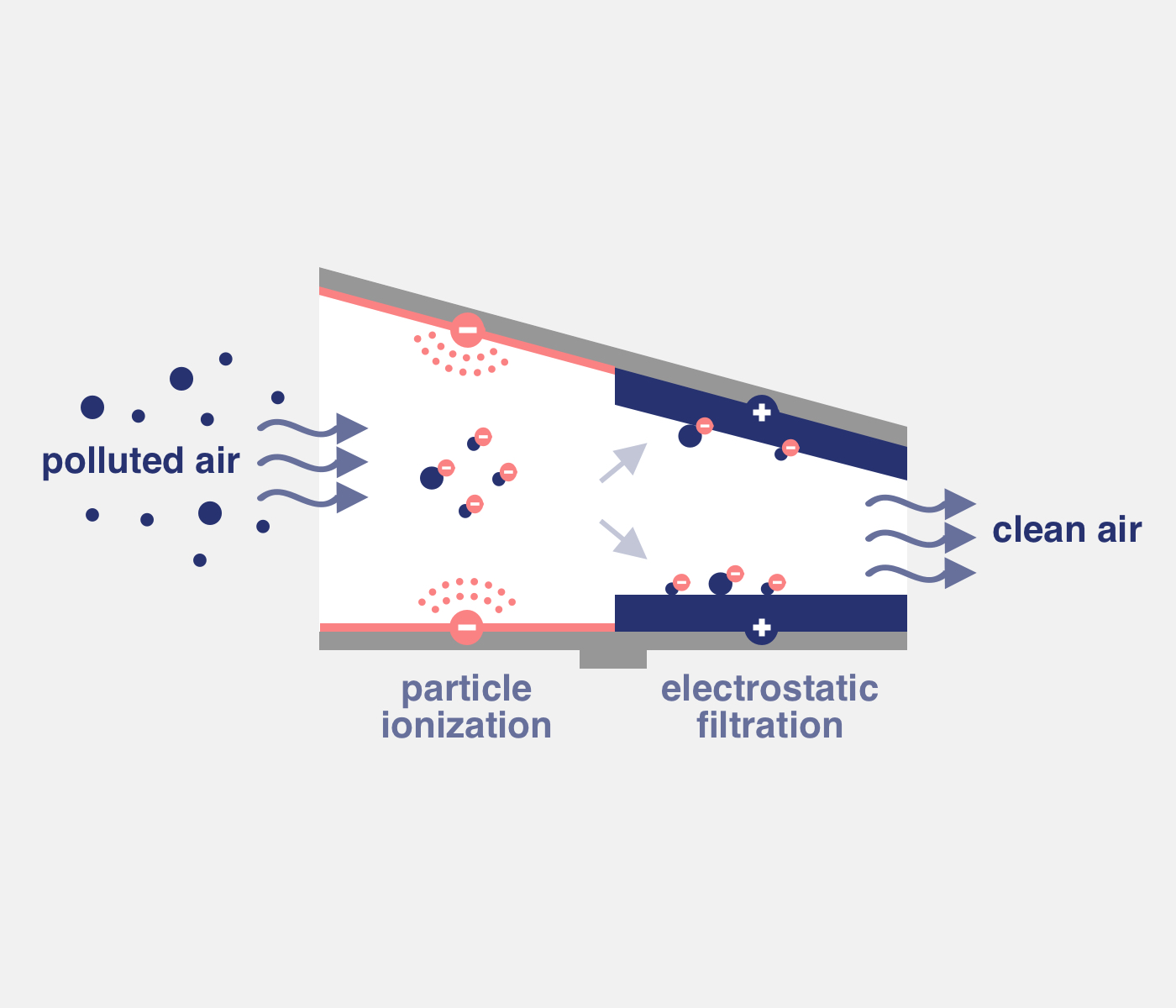 PROCESS
The Para-PM is based on a patented electrostatic ionization and filtration process. It projects clean air over 60 m away and reduces pollution levels by half up to 30 m in zero wind.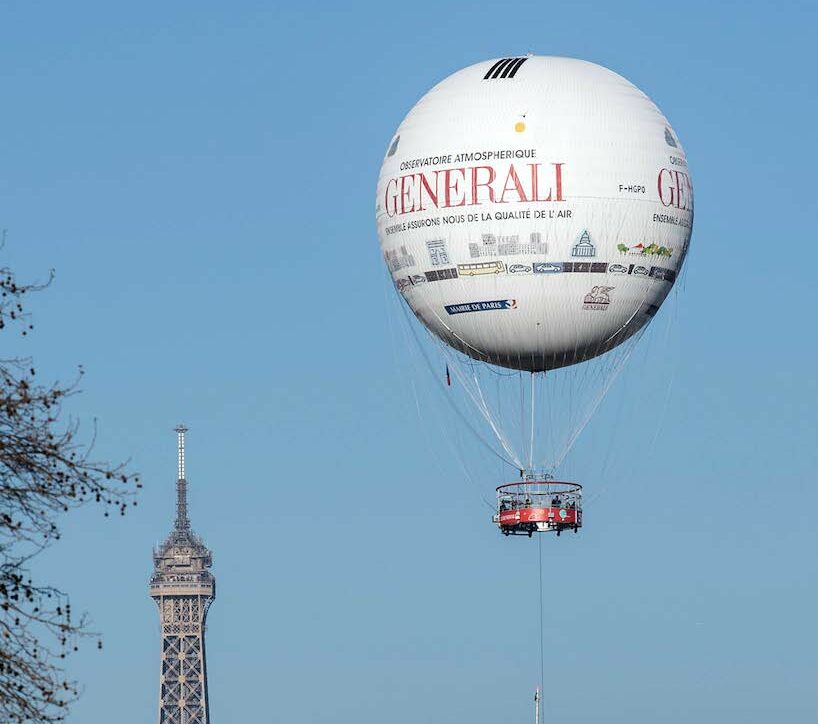 TECHNOLOGY
A unique French technology, based on 10 years of research and experimentation at the Ballon Generali in Paris. It has been validated by two independent measurement systems (an optical counter and a condensation nuclei counter) and multiphysics numerical simulation models.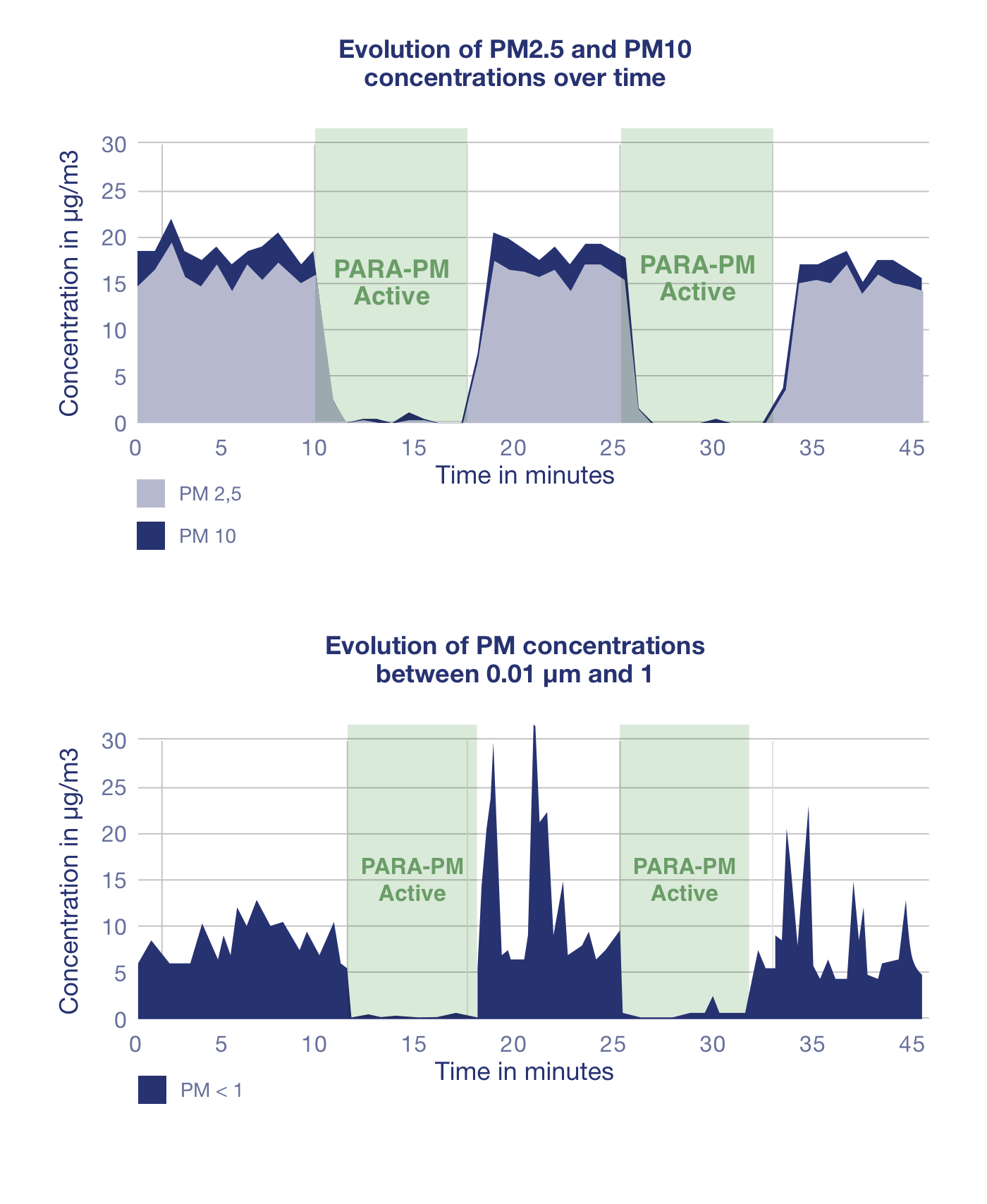 99% OF THE MASS OF PM10 AND PM2.5 PARTICLES ARE TRAPPED
including the smallest particles, which are dominant and extremely dangerous for health